Eco eventi
Vieni e partecipa ai nostri Eco-Eventi. Noi siamo interessati alla natura e siamo molto emozionati nel collaborare con Birdlife in questa fantastica iniziativa. Due giorni di Birdwhatching in barca.
L'evento è aperto solo ai membri di BirdLife Malta, se vuoi partecipare ma non sei ancora un membro iscriviti prima qui: membership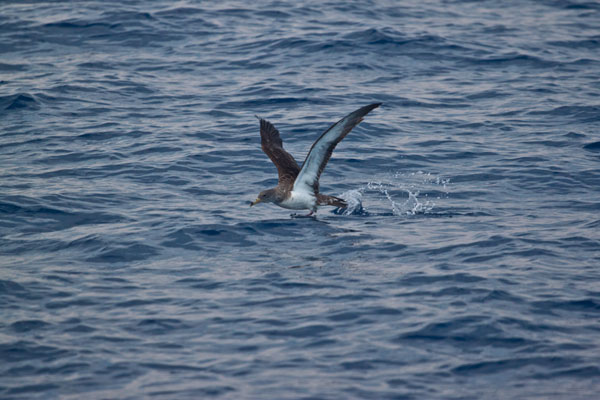 Sabato 8 – Domenica 9 Settembre
Viaggi in barca per vedere uccelli marini nel sud di Malta
Time to explore the seabird life at the South of Malta!
EcoMarine Malta collabora con BirdLife Malta per scoprire gli uccelli marini in giro nel Sud di Malta con la loro barca !Il viaggio ci porterà in mare aperto da Marsascala nella zona vicino alle fishfarm dove centinaia di Black Tern si riuniscono in autunno.
Questo spettacolo tuttavia, non è facilmente godibile a riva.
Settembre è anche il momento di punta per altre specie di uccelli che effettuano la loro migrazione autunnale a sud dell'Africa, quindi con un po 'di fortuna potremmo vedere altri uccelli entusiasmanti. Oltre a queste specie migratorie, dovremmo essere in grado di vedere le Shearwaters e le Storm-Petrels europee di Scopoli che nidificano nelle zone locali.
Ci saranno due escursioni in barca che dureranno circa dalle 4 alle 5 ore ognuna. L'attività é aperta a tutti coloro che sono desiderosi di esplorare l'ambiente marino, sia i nuovi e esperti birdwatcher che i fotografi naturalisti.
Noi vogliamo in modo particolare connettere alla natura persone giovani per assicurarci un futuro sostenibile. Per incoraggiare la partecipazione, l'attività avrà un costo minore per le persone di età compresa fra i 18-25 anni.
Pesca sostenibile ed ecosistema marino
Vieni e partecipaai nostri Eco-eventi. Proponiamo attività per bambini e adulti. Parleremo, giocheremo, disegneremo, leggeremo cose riguardati gli ecosistemi, sul mare, sugli animali marini,sull' inquinamento, sulla plastica, sulla vita e sul creare un mondo migliore per tutti noi. Ci sarà Sara Pace artist che creerà qualcosa di speciale per aumentare la consapeevolezza sull'inquinamento da plastica in #ourocean.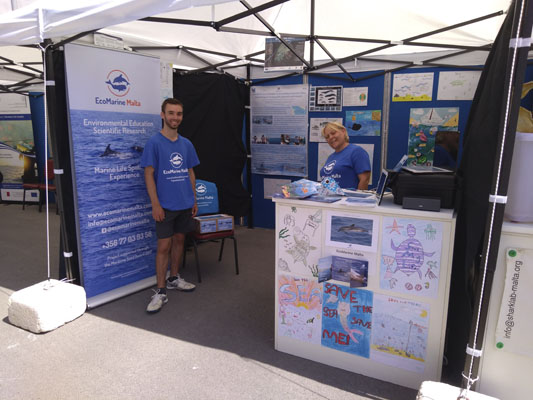 29 – 30 Giugno – 1 Luglio Si apre il Weekend
Esplora i Tesori del Mare!
Open Weekend al Fish Market di Marsa dal Department of Fisheries and Aquaculture.
Un weekend per parlare sulla pesca sotenibile, sugli ecosistmi marini, ambientali e sull'inquinamento.
Un grazie ai bambini delle scuole per partecipare al nostro contest "Save the Sea"!
Gioca al nostro EduGame viluppato in collaborazione con More Interactive Malta
clicca nel link sotto per giocare con noi!!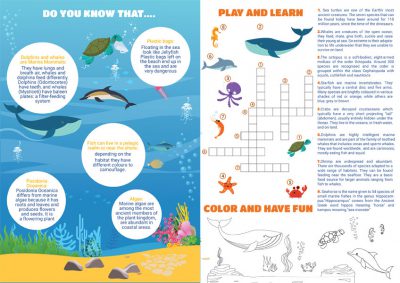 Spiegando il suo lavoro.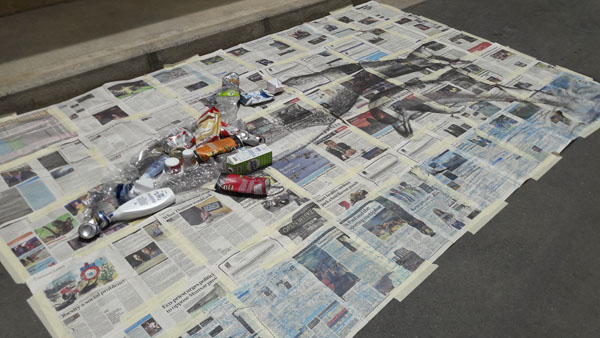 I nostri eventi per tutti
Vieni e partecipa ai nosti Eco-eventi. Proponiamo attività riguardanti il nostro Oceano e la sua importanza. Parleremo, giocheremo, disegneremo, leggeremo cose riguardanti gli ecosistemi, il mare, gli animali marini, l'inquinamento, la plastica, la vita, della creazione di un moondo migliore per tutti noi e di molto altro.
26 Maggio 2018 Mare di Platica
Ci stiamo preparando per feteggiare il European Maritime Day
Abbiamo creato una serie di attività che ti porteranno in stretto contatto con il mare e i suoi abitanti. Puoi sentire le "vibrazioni" dei delfini, vedere immagini di animali che popolano #OurOcean e che potresti non conoscere balene e delfini. Giocheremo assieme insieme e creeremo meduse e balene con le nostre mani usando plastica e materiale reciclabile e molto altro!
Ci sarà inoltre una chiacchierata sull'inquinamento e su come ridurre il nostro impatto sull' ambiente e sull'OceanLiteracy, tutto nei meravigliosi dintorni di Mellieha, in collaboration with BirdLife Malta LIFE Arċipelagu Garnija and European Marine Science Educators Association – Mediterranean
Eventi Gratis  
Iniziano alle 3.00 pm
@3.30 pm piccola chiacchierata sui cetacei e gli ecosistemi con immagini e suoni.
Dopo la chiacchierata i bambini possono giocare con Edu Game realizzato da More Interactive Malta e attività di riciclaggio creativo.
@4.15 pm piccola chiacchierata sulla plastica e sull'inquinamento con immagini, attività di reciclaggio creativo e Edu Game.
@5.00 pm piccola chiacchierata sul Tonno e sulla pesca Sostenibile.
@5.30 pm annuncio dei vincitori del concorso di pittura.
Durante le attività, il Museo di Tunnara sarà aperto, quindi sarà possibile visitarlo.
BirdLife Malta mostrerà le apparecchiature, il metraggio e i suoni degli uccelli
Giochi per i bambini
Corta presentazione/chiacchierata sulla giornata.
Tutte le attività sono personalizzate per la famiglia e i bambini.