Eco Events
Beach Clean up in support of Dolphin's Project

Event by EcoMarine Malta
Ġnejna Bay Duration: 2 hr  Public · Anyone
Join us for Dolphin Project's Annual Global Beach Cleanup on August 20th at 05:30 pm at Gnejna Bay – Malta.
Get your friends and family together and devote 2 hours to a positive action that will benefit the Maltese community and the ocean environment.
Here are a few supplies we suggest you get together for the big day:
– buckets for the trash or reusable cloth bags or garbage bags
– reusable gloves
– extra reef-safe sunscreen
– a bottle of water
– hat to protect you from the sun
Take pictures! And Use the hashtag #ecomarinemalta #cleanoceansforfreedolphins #dolphinproject
Last, but not least – remember to have FUN! Taking care of our oceans and marine life can be very rewarding, so enjoy the day!
Thank you again for doing your part to help clean up our oceans, parks, and shorelines!
European Maritime Day 2019

Two events to celebrate the #EuropeanMaritimeday
Life in the Mediterranean Sea and Discovering how to protect the sea
The event is open to everyone wants to meet us and discover our activities about Marine Life and Marine conservation. 
The events will be held in Mellieha close to the Tunnara Museum.
Science in the Citadel, Gozo
Come and join our team: marine biologists, artist, volunteers
The event is open to everyone wants to meet us and discover our activities about Marine Life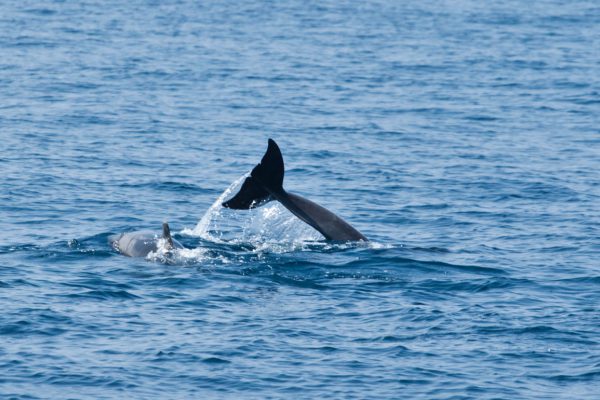 Saturday 27th of April
A day to discover the marine ecosystem 
10 am – Commencement of the installation of "Plastic Tuna" in life size. Creative recycling with Sara Pace
11 am –Meet Federico and Pinnetta the curious dolphin: An original tale about cetaceans written by Claudia Fachinetti
12.15 – pm –Drawing workshop with Sara Pace: Learn how to draw dolphins, turtles and fish.
14.30 pm –Whale and dolphin of the Mediterranean: Discover the cetaceans of the Mediterranean Sea with Patrizia Patti
15.30 pm – Workshop with Sara Pace 
17.00 pm Federico & Pinnetta 
During the afternoon there will be the possibility to participate in creative recycling activities with Jacqueline Panzavecchia and all EcoMarine Malt team.
The marine biologist of EcoMarine Malta will explain their job and will show the instruments they use during marine research activities.
Free event 
Start at 3.00 pm
@3.30 pm small talk about cetaceans and ecosystem with images and sounds
After the talk kids can play with the Edu game made by More Interactive Malta and creative recycling activities
@4.15 pm  Small talk about plastic and pollution with images
creative recycling and Edu Game
@5.00 pm small talk about Tuna and Sustainable fisheries
@5.30 pm announcement of the winners of the painting competition
During the activities, the Tunnara Museum will be open so it will be possible to visit.
BirdLife Malta will show  Ringing equipment,   footage and bird's sounds
Games for children
Short talk/presentation on the day.
All the activities are tailored for family and children are completed by footage sounds and images.
There will also be talk about pollution and how to reduce our impact on the environment, Ocean Literacy. Everything in the amazing surroundings of Mellieha, in collaboration with BirdLife Malta LIFE Arċipelagu Garnija and European Marine Science Educators Association – Mediterranean