Marine ScientArtist
DIVE INTO OUR ARTISTIC MARINE BIOLOGY COURSE
---
Our goal is to educate children about the Marine environment in a fun and engaging way. What could be better than mixing Art and Science?
In collaboration with Sara Pace Artist
What we do
We offer an educative hands-on course.
The course includes a classroom session where, through videos, slides and experiments, the Marine Biologist will explain the secrets of the Mediterranean Sea, in particular those of the waters surrounding Malta.
The students will then have the opportunity to re-elaborate the information received together with the artist; Sara, and transform the scientific notions into Art. In this way, learning becomes fun, simple and helps the children to turn thoughts into emotions.
The course could be held in one, two or more days. We like to tailor our courses on the need of the students.
WHERE 
Take Off – Beach
WHEN 
8.30 – 13.30
INCLUDED

| | |
| --- | --- |
| Lectures with the experts | Experience in the field |
| 1 Sandwich 1 bottle water | Learning materials |

Not included

Transport from and to the activities spots.
Drawing and painting materials

COST

Starting from 80 euro per person- min 8 persons
THE COURSE
Day 1 @Takeoff (University) 9.00 – 13.00
The first day will consist of an in-class session where through videos, audio, experiments and other resources, we shall discover, through fun activities that involve the kids. They will learn through the use of different materials and methods used for the collection of scientific data. This in-class session will be a preparation for the practical session held on the second day, the on-site "field work" experience.
Day 2- @ the beach 9.00 – 13.00
Meeting with the young ScientArtists at the beach where students can learn to recognize the main marine organisms, animals, plants, their adaptations and some nice curiosities through practical and direct experiments and Artistic activities.
With the activity "the great search" the students, divided into groups, will explore the beach in search of some elements that will be useful during the re-elaboration phase of the information recognizing the differences between a mollusc or a crustacean, understanding what influences the colour of the sea or how a beach is formed. The materials found – whether natural or man-made will be identified and then used to create a 2D or 3D art piece.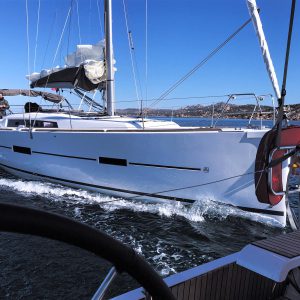 One day with your lovd one, your family or your friends. the boat and the biologist all for you, one day to completely disconnect from the routine and live a unique experience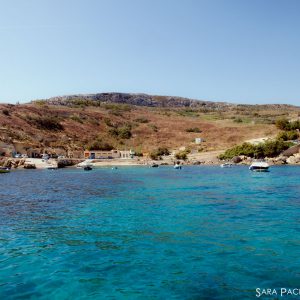 Come and discover, with our biologist, the extraordinary nature that Gozo and Comino offer us. A new way to explore the coasts of these islands, unique and exclusive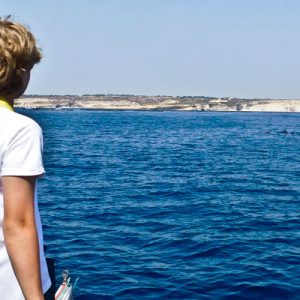 Una avventurosa giornata alla scoperta dell'ecosistema marino e delle basi della naviagazione  vela. Biologia marina cominata con un corso base di vela per vivere incredibili emozioni.