Scientist of the sea
Scientist of the sea – THE COURSE
Day One: 8:30 – 13:30
In-class session @Take Off Event Room, University Campus
The first day will consist of an in-class session where through videos, audio, experiments and other resources, we shall discover different materials and methods used for the collection of scientific data. The session will consist of 45-minute lessons, with short breaks in between to allow the young scientists to relax and prepare for the following topics.
This in-class session will be a preparation for the practical session held on the second day, "fieldwork" trip onboard our research boat or at the beach.
AT THE BEACH
8:30 – 13:30 Classroom @The Beach
Meeting with the scientist at the beach where students can learn to recognize the main marine organisms, animals, plants, their adaptations and some nice curiosities through practical and direct experiments.
With the activity "the great search" the students, divided into groups, will explore the beach in search of some elements that will be useful during the re-elaboration phase of the information recognizing the differences between a mollusc or a crustacean, understanding what influences the colour of the sea or how a beach is formed.
ON THE BOAT:
8.30 – 14.30
Participants will live nn interesting and exciting day onboard a safe and comfortable boat. They will experience a day as marine researchers doing shifts of marine life spotting, and data collection, listening with the hydrophone of underwater sounds, deciding and plotting the routes to follow, doing water sampling to analyze different parameters.
The course will be held by dedicated scientists and educators, Marine Biologist Patrizia Patti
Medical Certificate required in case of any allergies (including but not limited to food allergies).
Age: 6 years onwards
Participants have to bring sunglasses (very important), sun cream, towel, hat, slippers, shorts, t-shirt, swimsuit and if they have a binocular.
The in-class session will be held at the University Campus in the Take Off Event room.
The starting point will be communicated 4 days before the start of the course (weather dependent).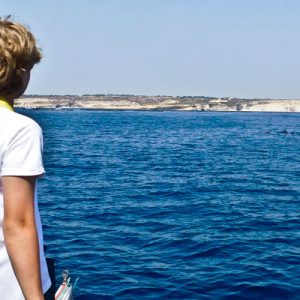 An adventurous day discovering the marine ecosystem and the basics of sailing. Marine biology combined with sailing bases to live incredible emotions.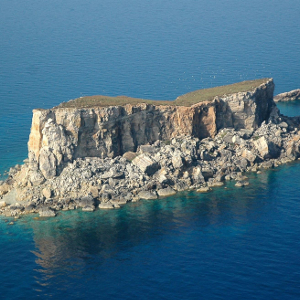 Scopri la maestosa costa sud-ovest dell'isola maltese e la natura incredibile che caratterizza Filfla con le sue acque cristalline in compagnia dei nostri biologi esperti.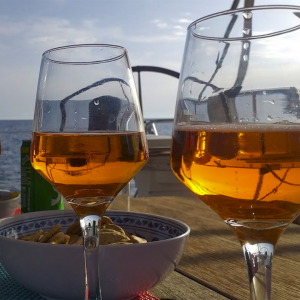 Vivi l'essenza del mare, ammira i colori e i paesaggi straordinarie delle isole maltesi durante l'ora più romantica del giorno.