Team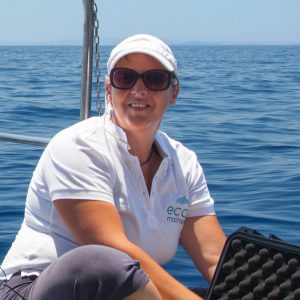 Patrizia Patti
Founder – Marine Biologist
I'm a marine biologist, and I've worked out at sea with marine life giving institutional tour and lectures.My dream has always been to keep in touch with the sea and its creatures. Now I want to share my passion and knowledge with people to create awareness and respect for the ecosystem. Small steps that can lead to great results. I started working with Tethys Research Institute when I began to collect data for my thesis: Aspects of the ecology of sperm whales (Physeter macrocephalus) in the western Ligurian Sea I worked in Newfoundland (Canada) in a research project on the Food behaviour of humpback whales' population. I worked as a dive guide and manager of environmental education projects in the Maldives and the Red Sea.
In 2013 I co-founded Costa Balenae whale and nature watching. I have been Responsible for Costa Balenae whale and nature watching's environmental education for schools and the biologist on board during whale watching tours. My experience my love for the marine ecosystem, but above all, the need to do something to defend and protect the marine ecosystem has motivated me to be part of this natural preservation through green eco tourism also here in Malta with Eco Marine Malta. I love Maltese islands and their incredible biodiversity, we have to protect and preserve.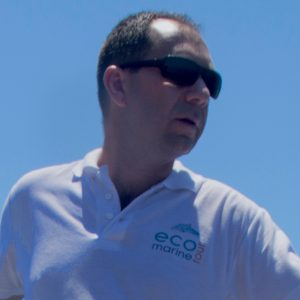 Giovanni De Lazzari
Founder and skipper
I'm a co-founder of EcoMarine Malta and skipper of the boats,
I got the first nautical licences when I was 18 years old as a birthday gift. As an ocean lover I surfed waves in many countries and then I become a passionate windsurfer. During winters I was used to ski, snowboard and climbing but nothing stop me to go on the sea as many times as possible. At 22 years old I met Patrizia and her immense love for the sea and cetacean. During her thesis with Thetis research institute, I spend months on their boat as a co-skipper helping them with the boat and with the software she used to track and find sperm whales in the north-west of Mediterranean Sea. In Italy, I had my own Software company but the sea still calling, so what better than coming in Malta having a good IT job and also found a Company that allows me to enjoy the sea? in 2018 I make all the exams to get the Nautical licenses with the commercial endorsement that allow me to drive boats in Maltese sea water.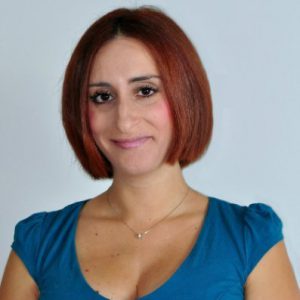 Joanna Micallef Farrugia
Strategic Marketing Specialist Camilyon Marketing
Joanna comes with 15 year's experience in strategic marketing management, product, development, category business management and brand management in mainly the FMCG industry. Her passion for holistic marketing and project management has motivated her to create Camilyon to explore diverse industries and new challenges.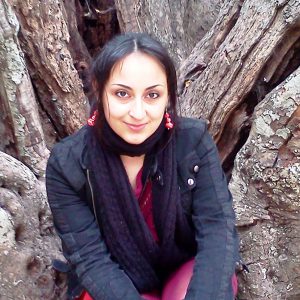 Sara Pace
Artist, Art Teacher & Culture Mentor at St Francis Secondary School, Sliema
MFA graduate in digital fine arts, as well as a graduate art historian, with 10 years teaching experience within secondary schools in Malta. Repeatedly recognised for creative, conceptual and analytical talents; creative and design proficiencies; and an exemplary work ethic, capable of working both on her own as well as a team player. I can offer creative ideas, with excellent project development, as is needed by the client.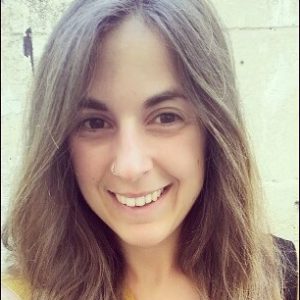 Serena Lagorio
Marine biologist
My name is Serena, I am 26 years old I am a marine biologist and future oceanographer. I love the sea since I was very young. When I started university, I immediately became a volunteer on whale watching tours in the Ligurian Sea, therefore I did my master thesis in the Tyrrhenian Sea and I studied the acoustic of Sperm whales social units. Then, I lived in the Philippines for a couple of months and I worked in a Cetaceans experience in the ocean. In this moment I am currently living in Malta and I start to collaborate with Eco marine tour because I want to help sharing the experience with Marine Mammals and educate the future generations on the importance of the marine ecosystem preservation. The sea and the oceans are my decision of life!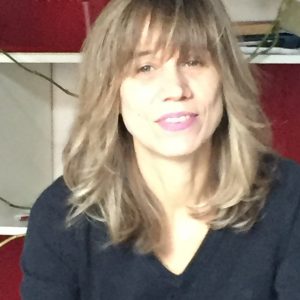 Antonella Napolitano
Partner of More Interactive
CEO of More Interactive Agency of  digital communication. We are specialize in anything identity for brand.
We provide Art Directors, Graphics, Programmers, and Developers.