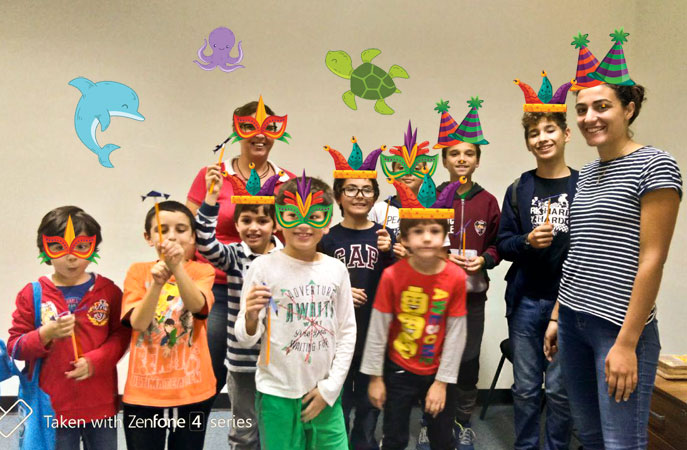 Carnival Fantasy
Carnival Fantasy by Sara baldwin
The allure of Carnival season is plentiful. Its vivid colours, warm climes, positive energy and happy people, makes this period a joyful one. The vision of Carnival and the sea, takes me through a journey of colours from the movie Ponyo.
Ponyo, a goldfish princess gets stuck in a jam jar, and is saved by a human boy named Sosuke. Ponyo and Sosuke are fascinated by each other, and become close friends. Through their amazing and very vivid underwater adventure they try and save the planet (from evil). The story is a simple colourful tale of acceptance and love between Sosuke and Ponyo, but Miyazaki's environmental sentiment, of balance between nature and man is clearly portrayed in this award winning animation.
The power of colour and animation in this movie, leaves one wondering about the beauty that exists in our oceans, and how better would our oceans be if we, as humans, are more careful of how to exploit them. Animation might make the oceans look more colourful, but ever wondered why the sea is blue? Or what determines the colour of the fish flesh?
Join us this Carnival for fun, educative Scientist of the Sea sessions to learn more. Scientist of the Sea will help you not only explore and understand the different colours found within our seas but also learn more about the scientific aspects related to our seas and its ecosystems. We would love you to join us on this journey of learning and exploration. AND if you fancy dressing up as a mermaid, pirate or any marine related costume, you are welcome to do so.
Sara Baldwin