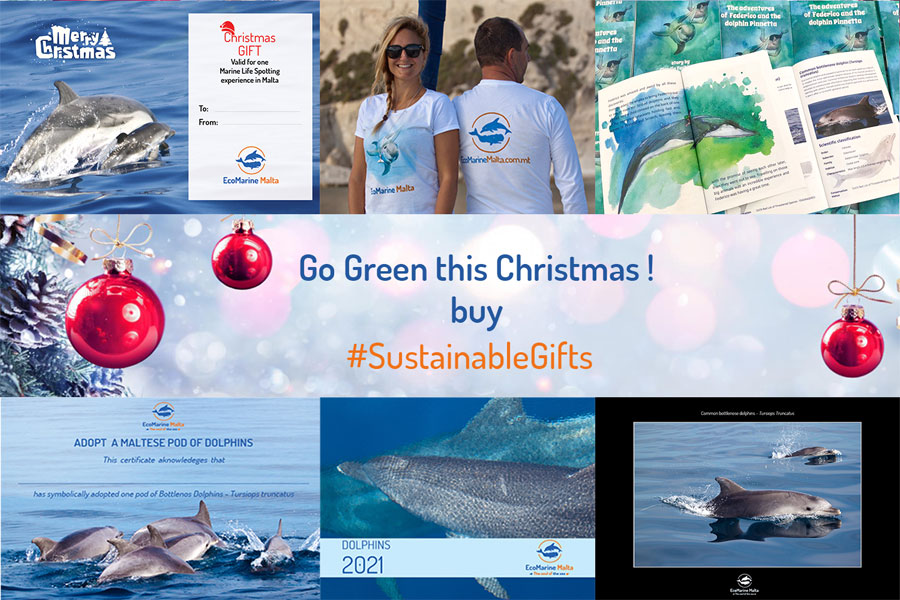 Make someone's year with an amazing gift
At EcoMarine Malta we get our fair share of smiles. Each time we go out and meet dolphins we're not only excited to see our aquatic heroes, but equally excited to see our guests and crew's smiles.
Spotting a dolphin has a positive effect on everyone on the boat. For us, nothing beats that feeling. It's a mixture of excitement, curiosity and a childish kick we all get each and every time. It's a feeling that never gets old. It's a feeling that we are addicted too, and it's something we wish for you to experience too. It's also done in a safe and positive way for the dolphins. We do not stress them out and engage with them from a safe distance to make sure they are not feeling threatened in any way. 
For us, it's also therapeutic. After a tough 2020 for all of us, this is the exact therapy you or your loved ones might be looking for. Join us out at sea, or give them the gift of the sea with a voucher from EcoMarine Malta.
It's always a pleasure being out on a boat for a day, but when you see dolphins the feeling is euphoric!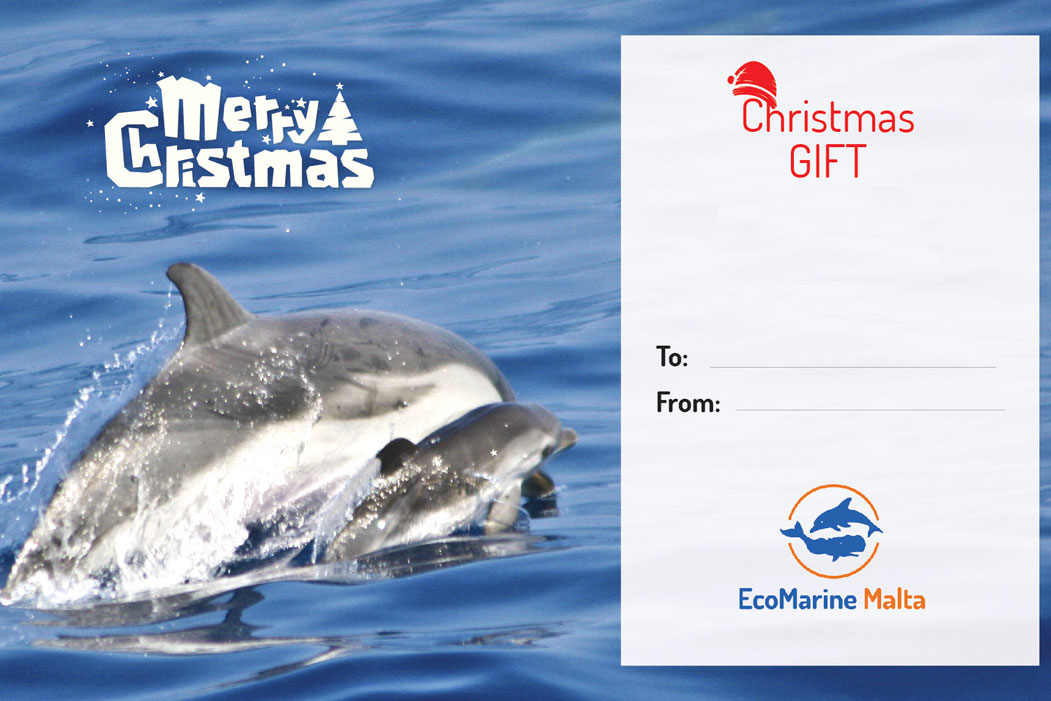 Get your vouchers here and you can also email us on info@ecomarinemalta.com.mt!
Besides our gift vouchers, we also have other dolphin related merchandise for sale on board. We are proud to showcase The Adventures of Federico and the Dolphin Pinnetta – a fun book for young explorers. The tale is inspirational and important as we continue to preach the better good. We must always protect marine life and these particular species are so sensitive and intelligent they are most often misunderstood. It's the perfect read for a young and curious little boy or girl who will connect with Pinetta!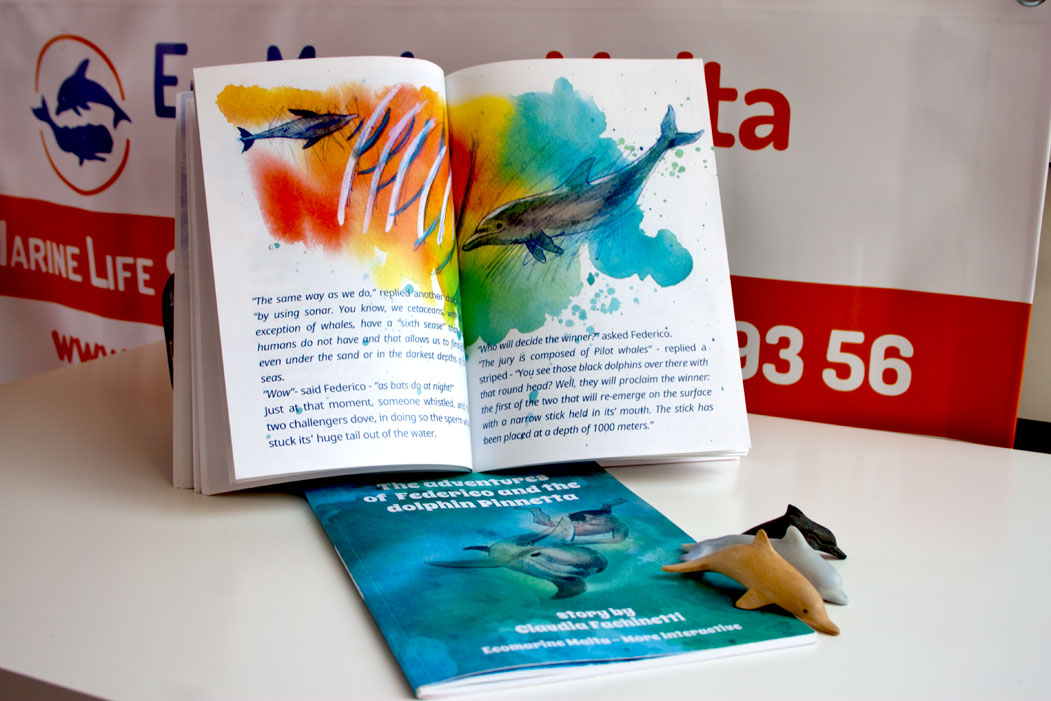 Stocking fillers too can be found on board as we stock 2021 calendars. We know 2020 has been a struggle for all, but as you flip through the months next year, you can smile as you gaze upon these beautiful creatures. Hopefully, by then you will have joined us on one of our nautical adventures and have seen a pod of your own!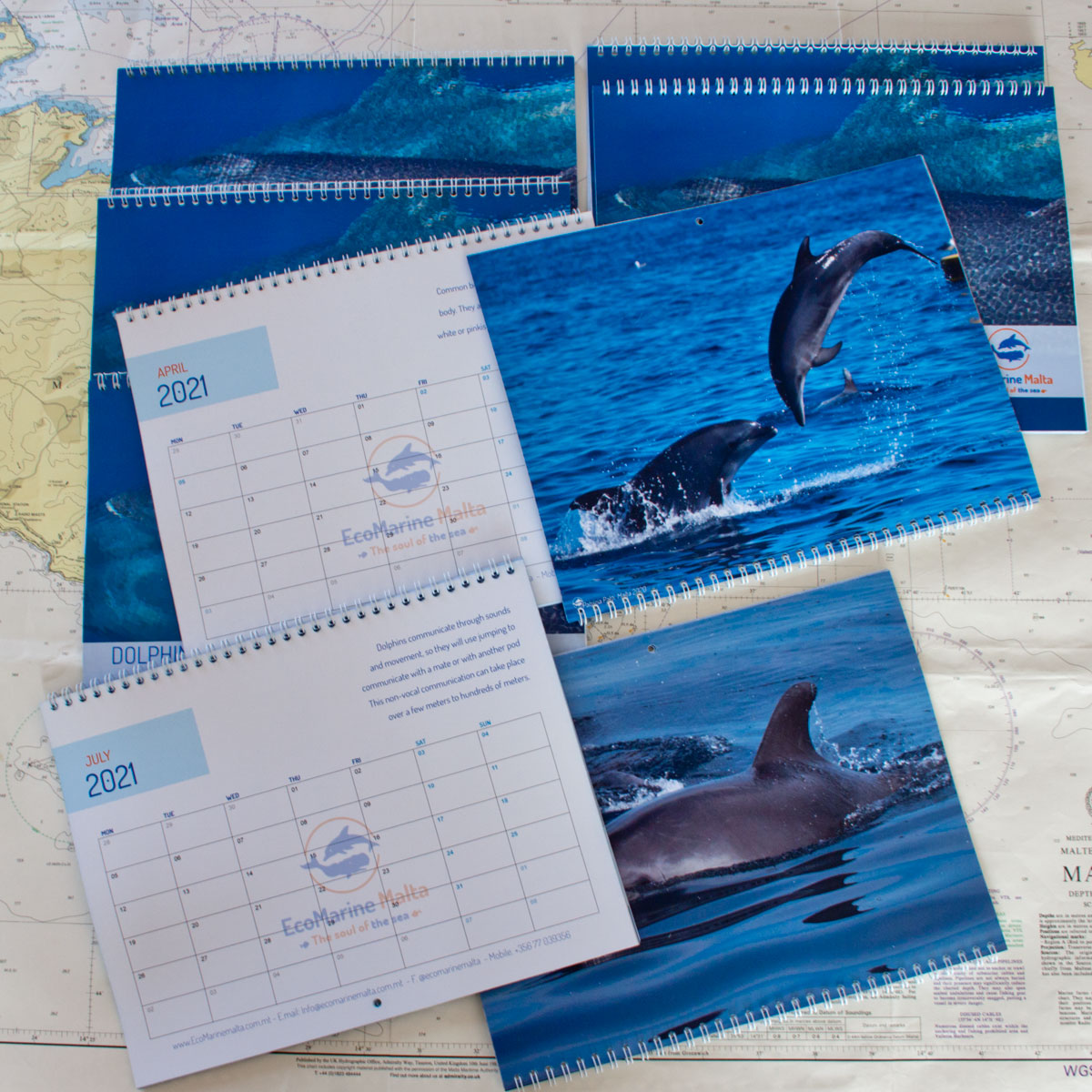 We've also got a beautiful set of posters and t-shirts and every purchase you make is a direct contribution to our cause.
We can't do what we do without you and appreciate your support, smiles and good vibes!
Perhaps our most important gift is the gift of love and care.
With EcoMarine Malta you can adopt your own dolphin and receive regular updates on the wellbeing of your dolphin. This is vital for us as we try to protect each individual dolphin, and your donation towards that cause goes a long way. Your sons and daughters will be very proud to contribute to the well being of such a majestic creature.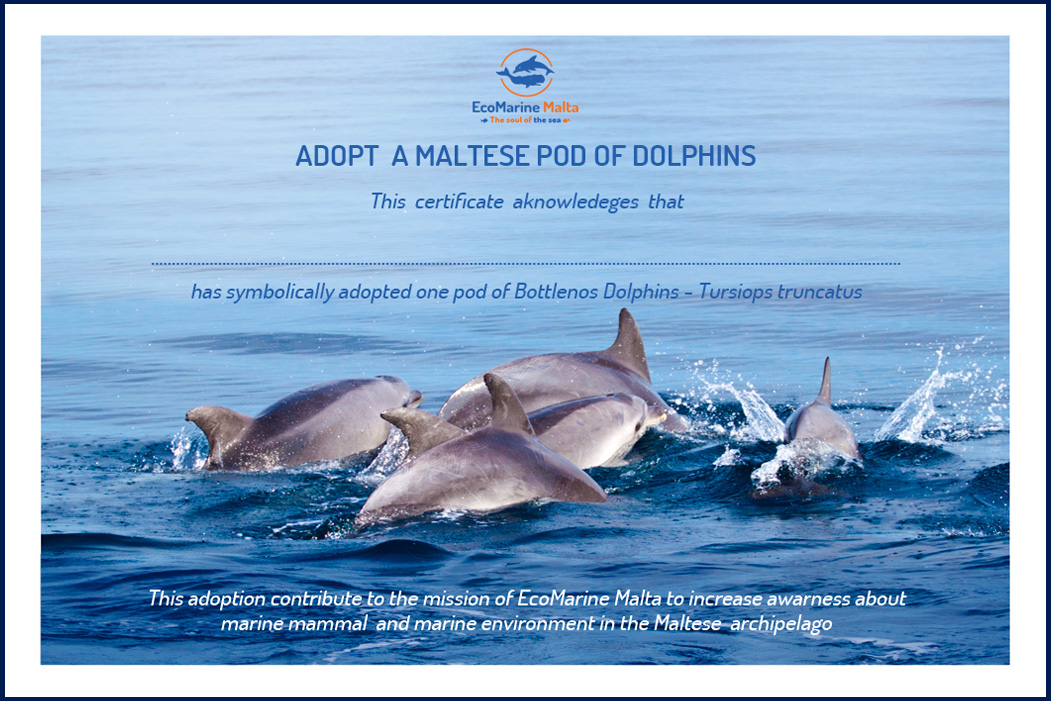 We have different categories including the family pack, Adopt a Dolphin Give the gift of life this Christmas and together let's make 2021 a better year for all!
All the income will be used to develop a new research project about Bottlenose dolphins in Maltese waters.